Our People
Our People
Terry Yacyshen - General Manager
Having worked for over 30 years opening and operating facilities in the golf, hotel, and hospitality industry throughout North America and now in New Zealand.  Terry is a seasoned industry professional who's focused on building and supporting a team of professionals in the delivery of a superior product and associated services.  His calm and measured approach fits in well with the casual Kiwi mentality.  Terry's love for the game of golf and influence on operations continue to make a positive impact on his team and their commitment to Wainui.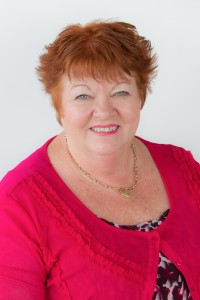 Karen Osborne - Business Manager
Karen has been at Peninsula Golf Club as a member for 30 years and in the office since December 2011. Originally from an Office Management and Accounting background Karen is finding the smooth running of a golf club is an interesting and rewarding job with no two days the same. Next time you are in the area pop in and say Hello. The office is manned Monday to Friday.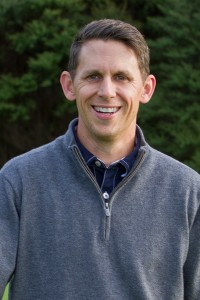 Mike Duncumb - Golf Pro
A local Kiwi, Mike has spent all his working life in the golf industry with the last 16 of them as Head Professional/Director of Golf at some of the best clubs in New Zealand. Mike has worked hard to develop great teams of people overseeing all professional services, Member events, and hosting international guests and corporate clients. Mike has a very good understanding of the game of golf, as a player, a coach, as well as knowledge of golf course maintenance. Being the first point of contact for members, visitors, international tourists, corporate clients Mike prides himself on offering excellent customer service. In his own words "I am excited by the opportunity to develop my career at another world class venue through the introduction of Wainui to the Members, their guests, and the public.
Patron - Shirley Bawden
President - John Swan

Men's Captain - Stuart Fluker

Men's Vice Captain - Naresh Nathoo

Ladies Captain - Vicki Lambert

Ladies Vice Captain - Gill Watt

Life Members - Ann Cambie, Mike Cambie, Ivy Priestley, Peter Thomas, Barry Davison
---
Members of Board 2022 – 2023
Don Budge
Jim Hare - Chair
Hamish Mitchell
Jake Newman
John Swan - President
Val Dorling
Members of Golf Committee 2022 – 2023
Rosalind Cunningham

Ken Dixon

Stuart Fluker - Men's Captain
Nam Hee Kim
Vicki Lambert - Ladies Captain
Naresh Nathoo - Men's Vice Captain
John Swan - President
Gill Watt- Ladies Vice Captain
Main types of employment include:

Course – Turf care and maintenance
Sport - Club Professional, retail and driving range
Hospitality – Chef, Food & Beverage servers, Front of House, Kitchen and Events
Administration – General Manager, Finance, Human Resources, Property services, IT and Membership services